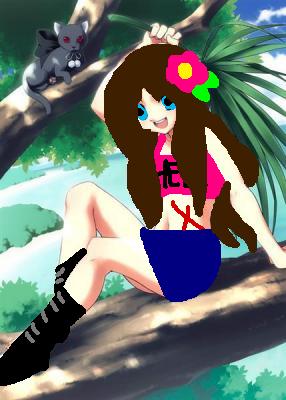 Doreena was the ex-best friend of Serpentine. She was raised as a spy and a slayer sense age 3. She was raped and tortured as a child and she blamed Serpentine for her missery because she was training to kill Serpentine and her family (But mostly Serpentine).
Story Flashback
Edit
One day Doreena brought Serpentine to an abanboned warehouse. She told her that they were going to be "miscevious" and have some fun. Instead she had kidnapped Serpentine's family and she was just about finish them off. Soon Serpentine finished her off by sending her to a dark bottomless dimension. She died 3 days later because she suffocated.
Personality
Edit
She seemed nice but she is pure evil in her heart. She is good and hiding things and she is very secretive. She is also solem and quiet.
-She got her scar from her slayer training at age 5
-She is a slayer
-She was trained to kill sense age 3 &nbsp